Boating
Updated 20sep2016
So I'm pulling out pictures from the camping and bicycling pages that are more specific to boating. I'll just start with kayak stuff d them some sailing.
Except as noted on some pictures, I've scaled all images to no more than 1024X768 in order to fit some monitors better and to help performance in page loading. I have all the high resolution original files and those can be made available by contacting me.
Kayak Trips

Retirement brings more opportunities than I can cram into a 2 day weekend. Every day I try to get in a ride and now that I've figured out kayak transportation, I can ride in the morning and kayak in the afternoon when it gets hot.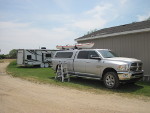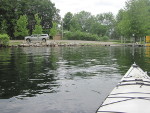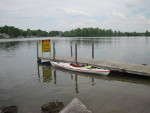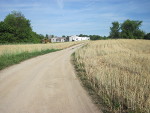 Bike ride to Pittsford and afternoon kayaking at bird lake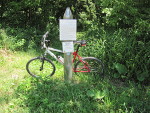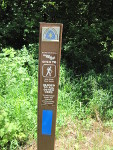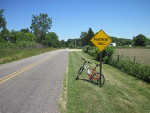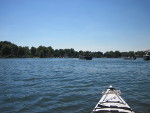 21 Jun 2016 - Baw Beese Lake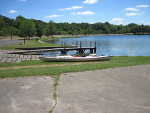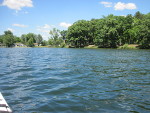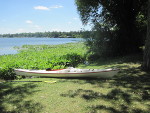 27 Jun 2016 Baw Beese Lake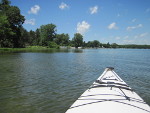 Kayaking on the st jo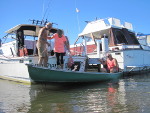 sailing
Lake Michigan and a Bigger Boat
Of course a lot more on this later.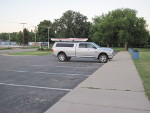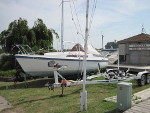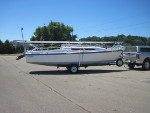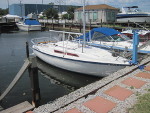 I've been working on the trailer for my new boat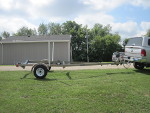 Went sailing with a friend on a catalina 22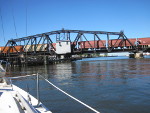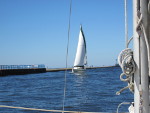 Here are some marina pictures from the end of the year and getting the boat out.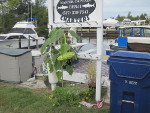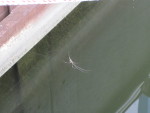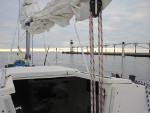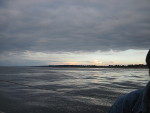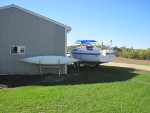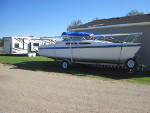 Getting the boat ready for winter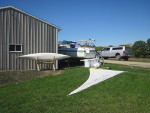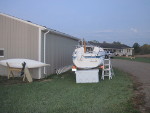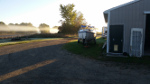 Aiken, Sc Nov 2016
Columbus Apr 2017
Michigan May 2017
Michigan Jun 2017
Gone fishing
You'd think I'd have a lot to say about it. I'm just not very good at it and I'm not willing to get my ass on the road to be at the lake when the sun comes up.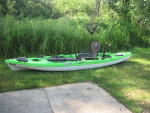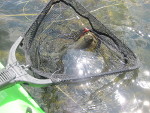 Lumping July, August, and September Together
I've been out with the fishing kayak quite a bit now and getting used to the handling of the new boat is pretty easy. Done some sailing, but really not as much as I should because I'm really kind of sketchy getting back into the slip. If there's any wind at all you need to move the boat pretty fast to have steerage, but the motor doesn't have a lot of power to stop it in reverse.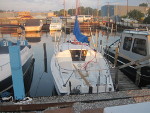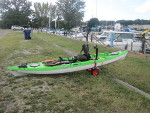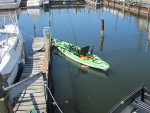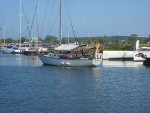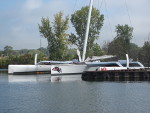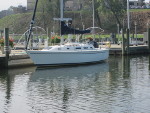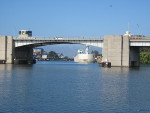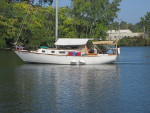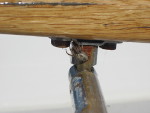 Closing in on the End of Winter

Not much activity on the boating front. I've had the kayak out once since I've been in Florida and I'll need to get the pictures added here eventually. Meanwhile, Here's the status of my sailboat.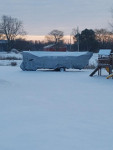 I've messed with the boat some and we did get in a short bit of paddling.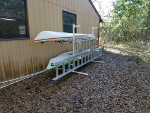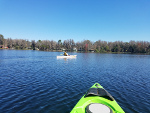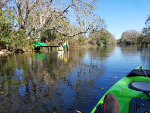 Michigan April 2018
Starts out really nasty with a lot of rain and cold (at least no snow). Then blazing hot. I've done a lot more bicycling than boating - probably because it's a much more mindless activity, and because I don't have to load anything and go somewhere before starting. As I look at all the pictures I've taken, there are quite a few of the sailboat on the trailer where I'm working on it.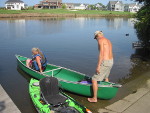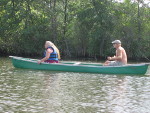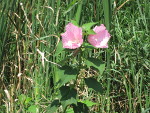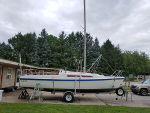 Closing out the summer
Not too much boating this year, but I did get a lot of cycling in. Tim built a mast reasting structure an the back of the boat and there's a new mast raising system installed. The goal is to get it where on person can get the mast up and down. Also we want to be able to operate the boat with the mast down to go under bridges.